PIZZA REV RESTAURANT FUNDRAISER
THURSDAY, NOV. 15TH
4PM – 7PM
Make sure to come out and support the VHS Band & Color Guard at Pizza Rev (located by Target in the shopping center on McBean Pkwy and Magic Mountain Pkwy).  Pizza Rev will donate back 20% of all VHS dine-in and take-out orders from 4pm – 7pm.  Make sure to show your flyer or mention that you're with VHS Band & Color Guard
---
DON'T FORGET TO ORDER YOUR
2019 VHS MARCHING BAND & COLOR GUARD CALENDARS
Calendars are now on sale for $20 each.  All orders need to be in by Friday, November 30th.  Please fill out the attached order form and turn in along with your check made payable to VHS Band & Flag Boosters.  All orders will be delivered on Thursday, December 13th at our Winter Concert.  Please contact Tanya Money at [email protected] with any questions.
---
See's Candies Fundraiser
Tuesday, Nov. 13th through Dec. 6th
Our annual See's Candies fundraiser begins on Tuesday, Nov. 13th.  Packets and order forms will be available in Mr. Judd's office.  All sales need to be turned in by Thursday, December 7th. Orders will be delivered on Thursday, December 13th at our Winter Concert.
---
Don'
t Forget!!
Enroll or Re-Enroll Your Card starting September 1st!!
Every year, even if you did it last year, we ask our band & color guard families and friends to re-register their cards starting September 1st!  
IT'S EASY!!  REGISTER, SHOP, SWIPE, & EARN!!  
There is no extra cost to you!  Even if you don't shop at Ralphs all the time, it's still worth it.  It's surprising how many times you pop into Ralphs for something quick.
Please click here for instructions!!
Make sure to select NPO #ID511 or
"Valencia High Band and Flag Boosters"
---
We have signed up with various fundraising partners below to earn money for the program with every purchase you make. Support the program and make your purchases count by going through the links provided below. Please tell your friends and families.
---
Sponsors / Corporate Matching Program!
Would you like to help keep student costs down? Please find out if your employer has a Corporate Non-Profit donation matching program: they will double your donation! We are also in need of corporate sponsorship – we can work with any company in a partnership beneficial to all. All donations to the band are tax deductible!
Come to our parent meeting for a full list of planned fundraisers for this season.
---
Pay Forward (Amazon, Ralphs)

Our Pay Forward account is ACTIVE! Existing Pay-Forward members, PLEASE go to your page and allocate a percentage to the Program! You can find us under causes: Valencia HS Band & Color Guard. New users: sign up at

Payforward.com

, link your credit cards, allocate a percentage of your rebates to go to our Program (you can find other causes to share your rebates with as well, and maybe keep a percentage for yourself!). This program is FREE to all users- you don't have to carry a special card or know what merchants participate, it is all automatic. This is free money and can help keep all of our costs down!
PLEASE take advantage of these no-cost ways to earn money for our program!!
All of you instructors should sign up for these too!!!
---
eScrip Online Mall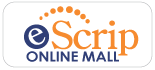 By using the Online Mall, we earn up to 16% of your purchases from over 1,000 name brand merchants. Please click the eScrip ONLINE MALL image on the left whenever you shop online so we can earn every time. You don't even have to register!
---
eScrip
Register your Vons, Macy's, or other credit cards at http://www.escrip.com to earn money for our group. Our Group ID# is 5166235
---
Amazon



---
endless (Amazon's shoe store)




---
2018 VHS Field Show Tournament Program Ad Sales!
Program Ads On Sale NOW! We are selling ad space to go into our 7th Annual VHS "Pride of the Vikings" Field Show Tournament Program. Selling ads are a great way for students to earn money that will go straight into their student account; 50% of the proceeds go directly to the student! Below please find the program ad application so that you may start immediately. Don't be afraid to ask businesses to place ads – they actually have budgets for ads and like to support the schools in our community. Your account can grow quickly with just a few ads! Click here is see an example of Program Ads from previous years Field Show Tournament! Deadline for ads is Saturday, October 20, 2018.
2018 VHS Field Show Tournament Program Ads Form
SPECIAL OFFER ON NOW FOR VHS MARCHING BAND & COLOR GUARD FAMILIES:You may now place a student ad for HALF PRICE for the upcoming VHS "Pride of the Vikings" Marching Band & Color Guard Field Show Tournament on Thursday, November 8, 2018!  Would you like to honor your Senior with a photo ad?  Sections:  would you like to commemorate your section with a photo in our program?  Do you have a long-time band friendship you would like to immortalize?  Now is your chance!  Use the attached order form and please note if it is a student order.  We will be accepting Student Program Ads until Saturday, October 20th!!  Click here to download student ad form.  If you would like to see an example of past ads click here.  Email us at [email protected] if you need any help!
2018 VHS Field Show Tournament Student Ads Form
---
Student Sponsorship
The Valencia High School Band & Flag Boosters are conducting a PLEDGE DRIVE. The funds generated from this effort will be used to help students make donations to our music and color guards programs, as well as help them raise money for their personal accounts.  We encourage you to email or mail this STUDENT SPONSORSHIP LETTER to family and friends, especially those that live outside of our local area.  This is a way you can encourage those long-distance relatives to sponsor your child by making donations to their music or color guard programs.  It also give the band's Tax ID information so that they understand their donation may be tax deductible.
---
Screamin Coupons
  Screamin Coupons is a community based website that offers exclusive and unbeatable deals on the best things to do, see and eat in Santa Clarita Valley.  We're talking 50%-90% off at restaurants, day spas, events, health & beauty, reacreation and much more!
You get one deal a day via email.  If you like the daily deal and make a purchase, we get 5% – 10% of the proceeds.   Signup is easy, it's free, safe and secure:
http://www.screamincoupons.com/join
Step 1: Fill in the required info, and click "Join"
Step 2: select the area you want to get daily deals on
Step 3:
choose "Select A School To Support"
choose Select an Area: Santa Clarita Valley
choose Select a City: Valencia
choose Select a School: Valencia High School Band and Flag Booster
That's it!  You'll get one email a day from Screamin Coupons.  If you like the daily deal, you buy it, and we get 5-10%.
---
Cars 4 Causes
  Cars 4 Causes specializes in car donations and your donation through Cars 4 Causes will help raise money for Valencia High School Band & Color Guard.
Please use this link to Cars4Causes to have your donation benefit our program, or call 800-766-2273 to speak with a donation representative.
---
DriversEd.com / WebTrafficsSchool.com
Get your drivers license fast! DriversEd.com– your ticket to freedom.
Got a ticket? Clear your record online at Webtrafficschool.com.
If your teen needs to take a state approved online Drivers Ed Class, please sign up by clicking through our links. We earn 25% and the student get a 15% discount! It's a win-win deal. Use Promo Code: booster. Please spread the word!
---
for fundraising questions, please contact:
a 501 (c) (3) Non-profit Corporation – Tax ID: 95-4502981